Recipes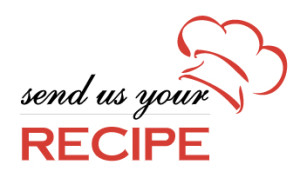 Send us your recipe using one of Mandy's Mood Foods hot sauces! We'll be posting these on our website for others to enjoy.
Fall Apart Pork 
Thanks for the recipe from our friends over at Black Earth Meat.
Cube up some pork butt let it marinate it in Mandy's Mood Foods hot sauce for 45 minutes to an hour
then grills it slow.
The vinegar in the hot sauce tenderizes it. We recommend using our  Original Hot Sauce or Mild for this recipe but they will all work well with this recipe.
This recipe is from a friend and fan of the Original hot sauce:
Rub the ribs with paprika and baked tightly wrapped in tinfoil and baked  at 275 for 3.5 hrs. Then put on the grill on high heat slathered them with our  Mandy's Mood Foods Original Hot Sauce.Turn them over and slather the other side and cook just long enough to char them up a little — delish!
From My Lovely Neighbor Kathy
Broccoli Salad with Mandy's Original Sauce
This is a spicy and sweet cooked broccoli salad that can be served hot or cold. The only trick to making it is to not over cook the broccoli. You will need a very large non-stick frying pan with a cover, OR a large non-stick sauce pan with a cover; and a measuring cup with a spout to pour in the sauce. If serving the salad cold, you will need a chilled bowl big enough to hold all the salad and some cold water/ice to complete the chilling (to stop the broccoli from cooking.) If served hot, just dish it out directly onto your plate with no chilling needed.
Ingredients:
1 tablespoon of Mandy's Original Sauce, or 1 tablespoon of Mandy's Mild Sauce or a blend of the two.
1/8 cup raisins or white grape raisins
1/8 cup "low sugar" craisins (dried cranberries)
1/4 cup finely chopped sweet white onion
1/4 cup pine nuts or equivalent chopped mild flavor nut. (Chopped almonds or chopped macadamias would work.)
1 clove of very finely chopped garlic, or equivalent in prepared garlic or garlic paste.
Honey (just one generous squeeze)
Butter (about one "pat")
Olive oil (enough to cover the bottom of your pan with a thin layer)
Water, 3 tablespoons.
Salt. (Kosher, Sea, or pickling, not iodized table salt.)
1 "regular" sized bunch of chopped broccoli, chop into little "trees" rather than stems and heads. Each bite should have some of each.
Process:
Chill the bowl and fill your sink with cold water/ice.
Chop your ingredients and mix the garlic, onion, raisins, craisins, and pine nuts in a bowl. Set aside.
In the measuring cup, mix one squeeze of honey, the water, and Mandy's Original sauce. This should be uniformly mixed and quite watery. Set aside. I set this right near my pan so it is warmer when I need to use it.
In your pan, add olive oil to cover the bottom, add the butter and heat over medium heat. Once the butter has melted add your onion/craisin/raisin mixture and cook, stirring occasionally until the onions turn transparent. Add a few pinches of salt.
Add the broccoli and toss thoroughly. Cook uncovered, stirring occasionally until the broccoli begins to get that bright-green look indicating it is hot.
Turn the heat all the way up and wait several seconds for the pan surface to catch up, then from the measuring cup, pour in about a quarter of the water/Mandy's Sauce mixture. Stir once and cover. You want the water/sauce to turn to steam and boil vigorously; creating steam to cook the broccoli. Do not let it dry out, do not burn the broccoli. Repeat this until all the sauce from the measuring cup has been used. Use discretion concerning when the broccoli is done. It should be somewhat crunchy when eaten (like a stir fry.)
Transfer the salad from the pan to the chilled bowl getting all of the sauces out of the pan. Toss in the bowl a few times and then place it in your sink of cold water. Use a fan or fan it or whatever. You want to STOP the broccoli from cooking at this point by getting it cool. Taste to see if salt or more Mandy's Original Sauce is needed. Add and toss if it is.
Chill the salad in the refrigerator. I tend to like to have at least an hour or two, or preferably overnight for the flavors to mix before serving.
Notes: For sweeter sauce chop the cranberries and raisins before using or add more honey. For hotter sauce, use more Mandy's Original or serve alongside a bottle for those people that want a little more kick.
From a Devoted Customer : Jake A.F. Iwan
Sweet and Spicy Chocolate Chip Cookies
INGREDIENTS
2 1/4 cups all-purpose flour
1 teaspoon baking soda
1 teaspoon salt
1 cup (2 sticks) butter, softened
3/4 cup granulated sugar
3/4 cup packed brown sugar
1 teaspoon Mandy's Mood Foods Hot Sauce
1 teaspoon vanilla extract
2 large eggs
2 cups (12-oz. pkg.) Semi Sweet Chocolate Morsels
1 cup dried cherries or Pecans
INSTRUCTIONS
PREHEAT oven to 375° F.
COMBINE flour, baking soda and salt in small bowl. Beat butter, granulated sugar, brown sugar, Mandy's Mood Foods Hot Sauce (In This recipe I used a mild sauce) and vanilla extract in large mixer bowl until creamy. Add eggs, one at a time, beating well after each addition. Gradually beat in flour mixture. Stir in morsels and cherries/nuts. Drop by rounded tablespoon onto ungreased baking sheets.
BAKE for 9 to 11 minutes or until golden brown. Cool on baking sheets for 2 minutes; remove to wire racks to cool completely.
Spicy Peanut Butter Cookies
INGREDIENTS
3/4 cup unsalted butter, softened
1 cup granulated sugar
1 cup packed brown sugar
2 cups peanut butter, smooth or crunchy
1/2 cup chopped macadamia nuts (optional)
2 eggs
1 teaspoon vanilla extract
1 teaspoon Mandy's Mood Foods hot sauce of your choice
3 cups all-purpose flour
1 teaspoon salt
1 teaspoon baking soda
PREPARATION
Preheat oven to 350°F. Lightly butter and flour a cookie sheet.
In a large bowl, cream together butter and sugars. Stir in peanut butter and macadamia nuts; mix until well blended. Add eggs, vanilla, and Mandy's Mood Foods  Sauce; mix well.
In another bowl, mix together flour, salt, and baking soda. Add to nut mixture and stir until blended.
Drop dough by heaping tablespoonfuls onto prepared cookie sheet. Coat tines of a fork in flour and score each cookie in a crisscross pattern. Bake l5 to 17 minutes or until edges begin to turn brown. Cool on wire racks.
Makes 2 dozen cookies.
Slow Cooker Mexican Dip
Ingredients
2 Packages of cream cheese
1 Container sour cream
1 Package of frozen corn
2 Cans of Black Beans drained and rinsed
¼ Cup of Mandy's Mood Foods Hot Sauce
1 Package of blend Mexican Cheese
2-3 Cooked chicken breast shredded (optional)
Preparation
Put all ingredients into slow cooker on low and serve with Chips. If making with chicken cook the chicken first then shred and put into slow cooker with the rest of the ingredients.